Police say they have received multiple complaints about mischief throughout the city this past weekend.
Brockville Police are investigating multiple tags left at various locations. If you or someone you know is responsible or recognize the tags, like the one pictured below, you're asked to contact Brockville Police.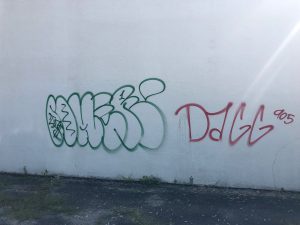 Brockville Police also say over the weekend there were 21 traffic tickets issued. The tickets vary from Highway Traffic Act, Compulsory Automobile Insurance Act and the Liquor Licence act offences.
Anyone with information about the tags can contact the Brockville Police at 613-342-0127.