The Brockville Police Service is looking for information after they say a man pulled a ring worth thousands off a person's hand.
Police say at 1:30 in the afternoon last Thursday, a male suspect went into the People's Jewelery store in the 1000 Islands Mall on Parkedale Avenue. The male pulled a $20,000 ring off the hand of a staff member and fled the mall, according to police. He was seen leaving in a white Dodge Durango. He is described as white male, slim build and average height.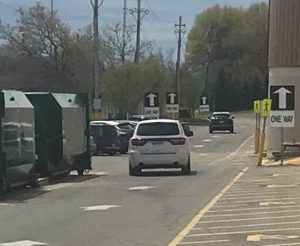 If anyone has any information, contact the Brockville Police Service at 613-342-0127 or Crime Stoppers at 1-800-222-8477.